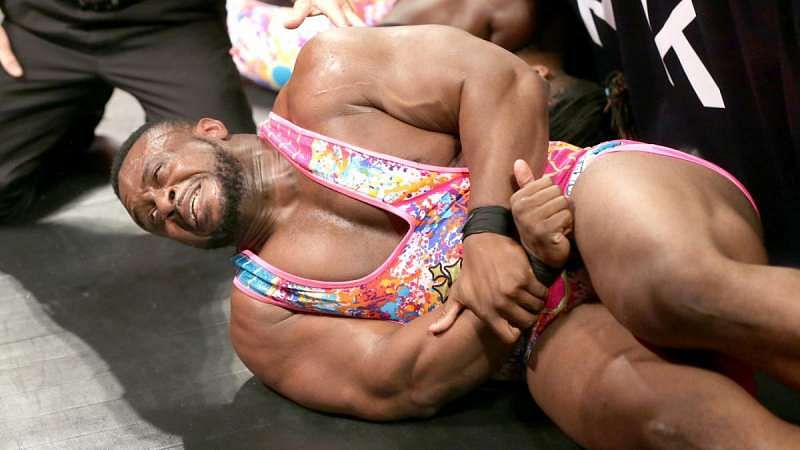 Great Balls of Fire?
So WWE dreadfully called their July pay-per-view event Great Balls of Fire.
What the hell?
While I think Jerry Lee Lewis' iconic song is awesome, I most certainly detest the thought of making it a pay per view. Aside from the fact that you automatically remember the song when you think about the event, the only "balls" you'll latch on at the thought of sports entertainment is those things attached to a man's private part.
How PG.
So WWE is proud that their current Philippine broadcast partner is going to air a condensed version of Smackdown as pre-programming to the PBA games. Yup, the one hour Smackdown will air at 3pm – before the PBA's Super Bowl Sunday. If you consider how insignificant that exposure is, I guess the next question one should ask is the weeks of delay per broadcast. I guess the rest of WWE's programming will go to their Cignal-exclusive channel.
Switching cable providers may not be a bad idea for sports fans now especially with the lack of mixed martial arts, NBA, and now wrestling on Sky Cable. Also, not to mention the power play the Solar Channels are doing to Sky Cable as punishment to what they went through during their talks. With the company bent on giving Sports and Action that tag as the best home for NBA action, they made it difficult for people to catch the playoffs. Nearly a decade ago, Solar made the same move and it's pretty much the same move the former Star Channels did. I guess now is the right time for Sky to give their other channels free like Crime and Investigation, the other HBO channels, and the Discovery Channel. As a self-proclaimed history buff, I am sick and tired of watching National Geographic's life hack shows as well as History's repetitive blue collar programs.
I guess this is why I would rather watch Korean variety. Knowing Brothers is an awesome show, Running Man got a new format alongside two new hosts, and the third season of Crime Scene is about to premiere.
Finally, I am not that keen of seeing Chris Jericho lose against Kevin Owens at Payback. People can see the pre-arranged outcome a mile away with Y2J set to leave due to Fozzy duty. I also think Bayley will retain, Samoa Joe will win his first main roster PPV match, The Hardy Boyz will retain their belts, Enzo and Cass will stand tall against The Good Brothers, and Braun Strowman will reign supreme.
And yeah, I think the top belts will switch sides with Randy Orton dropping the belt to Bray Wyatt to set up Brock Lesnar against the likes of AJ Styles, Shinsuke Nakamura, a return match with Randy Orton, and quite possibly a way for Owens to return to the main title picture.